How You Can Plot, Write, and Publish a Hot Selling Cozy Mystery in a Single Weekend…
…Even if You've Never Published a Cozy Mystery Before
Join Us For a Three Day Class – We Will Walk You Through:
Modifying and Making Unique Premade, Purchased Plots

Increasing Your Writing Speed to Over 10k A Day (Which Can Be Achieved in as Little as 4 Hours)

Writing, Publishing, and Promoting Simple, Cute, and Hot Selling Cozy Mysteries Over a Weekend!



Bill Platt and Rob Howard here and we are excited to show you what we've discovered about writing and publishing cozy mysteries.
Besides erotica, Cozy Mysteries are one of the easiest and fastest genres to write in, and only require about 30k words for short, entertaining novella's.
The audience for Cozy Mysteries, older, stay-at-home housewives, eat these books up. They buy them in droves and if you target your book correctly, you will have zero problems selling.
And we're going to show you how to do that.


We Are Going to Cover Everything in These Three Classes
We're going to cover everything you need to get started writing Cozy Mysteries and how to do it in a weekend.
We will show you exactly what you need to write. We will show you exactly how to write it. And we will show you how to do it faster than ever before.
After this three-session class, you'll easily be able to craft great, high quality Cozy Mysteries in a weekend, giving you a nice source of repeatable income!


Do You Struggle with Plotting? We Have You Covered
We are going to provide you with 4 pre-made plots and we will show you how to modify them to make them unique to you.
You will always be able to take these 4 basic plots and turn them into great stories, unique to you. You will never again have to wonder how to craft a great cozy mystery plot.


Do You Want Dozens of Books Bringing You Sales Daily?
If you've been struggling to get a book out, this is your opportunity to discover the secrets of producing a high quality novella quickly.
Inside we're going to show you how to write a book over a weekend, starting on Friday and finishing it Sunday.
We will reveal our secrets to writing 10,000 words a day! You will see a dramatic increase in your writing speed, enabling you to craft one new book every weekend.


Finally: We Will Show You How to SELL Your New Cozy Mystery
We won't leave any stone unturned. We will show you exactly how to grab traffic and sales for your cozy mystery.
We have several promotional resources that are inexpensive that you can post your book, sending you traffic and sales.
We make it easy to sell your book!
"Bill, Rob…How Can You Write a Cozy Mystery In A Weekend? That Sounds Nuts!"
Cozy Mysteries are usually shorter than a standard novel – only about 30,000 words. That's only three days of writing!

Cozy Mysteries are formulaic in plot. We give you 4 of the most common plots and will show you how to modify them. Your customers expect certain aspects of the genre and it is easy to deliver once you know them.

Cozy Mysteries have become the "pulp fiction" of today. They are meant to be simple, fun, and easy to consume. And boy, does the audience consume them.
Because of these reasons, it means producing cozy mysteries are fairly easy, almost as easy erotica, but without the awkward sex!
Inside The Cozy Class, You'll Discover:
Our Writing Secrets That Allow Up to 10,000 Words A Day (Close to 2500 words an hour!) – Imagine Being able to Product Content That Quickly!




Four Basic Cozy Mystery Plots and How to Easily Modify Them – You'll Never Guess What You Need to Write!




What Makes a Great Cozy Mystery




How to Write a Book Each Weekend!

The Top Resources to Sell Your Cozy Mystery (This One is Worth the Price Alone…You'll Love How Easy it is to Promote Your Book)

All the Extra's Covered – Where to Get Your Cover (and what it should look like), Basic Editing, Getting Reviews, and More



Imagine Easily Producing a Book a Weekend – What Would That Mean to You?
There are 52 weeks in a year. During your weekend (or your time off from your job), you can produce a hot selling cozy mystery.
Even if that book only sells 1 copy a day average, after a year of following this method, you will have 52 cozy mysteries. That's over 50 copies sold a day!
Do the math on that.
Fifty sold a day. At 2.99, that's 2 dollars in royalties.
And that's only if you sell one copy a day per book. Suddenly that doubles if you can sell two copies per day.
See how quickly that can add up?
Imagine what that would mean for you. (Hint: 1 copy a day per book is close to 3000 a month in royalties)
Is that worth it to you?
The Class Has Been Recorded and is Available For Download!
The Replays are Available!
Be sure to stay tuned for our future promotions and products, and always
act fast
 so you get the deal!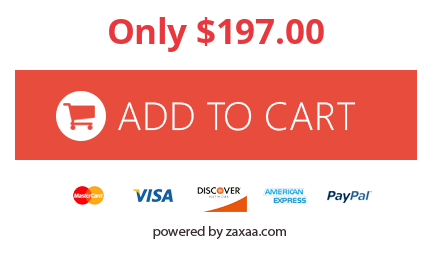 If You Need Help Please Contact Us Here:

Support@SneakyFoxSupport.zendesk.com