How I Wrote


38,424 Words


Last Weekend – And How You Can Too


Discover the Secrets to Plotting and Writing


Fiction Novels Using the




FRACTAL WRITING TECHNIQUE
If you struggle to craft a fiction book, then pay attention!
Because I'm going to reveal my #1, rarely revealed, customer-acclaimed secret to crafting amazing stories and endless fiction novels and novellas in as little as a weekend!
Rob Howard here and I'm excited!
I'm going to show you a technique that will enable you to quickly brainstorm, plot, and write a fiction novel quickly.
Not in A Year.
Not in a Month.
In a Week or Less.
I know the struggle to get a book out the door. Coming up with ideas leaves you frustrated. Staring at a blank page just discourages you.
In the end, you end up writing nothing and walk away defeated, like you won't ever be able to become a published author.
I have a solution.
And it is SIMPLE!
I'm going to show you exactly how I brainstorm, plot and write a fiction story, using my custom technique called Fractaling.
It's a process that uses broad strokes to quickly outline a book that will provide you a simple roadmap to plot out a book.
Then, like magic, the book virtually writes itself. No struggle, no frustrations – just simple magic as you watch the book be built right in front of your eyes.
However – It's Not Just About Speed
It's About Quality
I don't want you to think I'm about rushing the goods here – the process I'm going to show you allows you to create a better story, because it creates better plot points steeped in storytelling mythology.
I combine an ancient writing formula used by the Greeks, as well as modern writers such as Tolkien, Dickens, Nora Roberts, George Martin, and more, that produces epic tales in any genre.
INTRODUCING THE...


FRACTAL WRITING TECHNIQUE
This is a modification of the Hero's Journey I've been developing for years.
I combine the storytelling prowess of the Hero's Journey with my custom writing technique.
What happens is magic.
The book appears to write itself as you sit down to plan and plot. It goes from seed idea to fleshed out idea, ready to go to the printing press.
"But Rob, I'm A Pantser! This Sounds Like Planning!"
Write by your pants, do you?
That's okay. I do, too.
That's why I've devised this system. It allows me to pants write as much as I want…and it does it in a way that organizes the writing quickly, so it becomes an organized novel in no time.
It is simple, straight forward, and efficient.
I'll Walk You Through the Process – Then I'll Demonstrate Plotting a Book – And You Can Watch Over My Shoulder!
I'm going to teach you the writing technique – then I'll demonstrate plotting live, over my shoulder.
In an hour, you'll see me go from blank page to fully plotted story.
"My head is swimming with possibilities!"
I showed a small class this technique and they were blown away.
I took something heady and practically foreign and brought it down to earth – relating it exactly to their writing and books.
Here is what they had to say after the class!
"I want to say thank you so much for this class! [...] I have previously studied Joseph Campbell's work on the Hero mythology, but you [have] brought it home to roost as a writing method I now understand at a level I believe I can now implement!
I am thrilled with this material!"

With the Fractal Writing Method – You Virtually Cannot Fail
This is Storytelling As It's Meant to Be!
Inside the Fractal Method, You'll Discover:
How to Generate Endless Seed Ideas
How to Take a Seed Idea and In A Few Hours, Have a Fully Plotted Story
The Secrets of the Journey Is Unlocked and Brought Down to Mortal Level
Tell Stories like Tolkien, Martin, Patterson, and More
Works for Any Genre
Increase Your Word Count – While Increasing Story Quality
2 Jam Packed Videos Covering the Writing and Plotting Process
Watch Over My Shoulder as I Plot a Story from Scratch
No More Writers Block, Blank-Page Frustration and Endless "This Idea Sucks" Perfectionism!
MAKE THIS THE YEAR YOU FINISH NANOWRIMO!
ORDER NOW!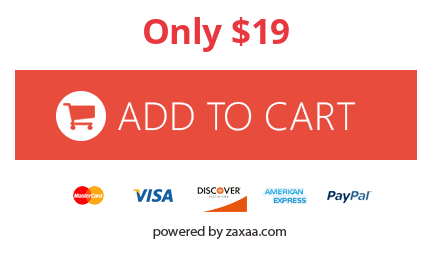 100% Money Back Guarantee
If for some reason you don't like the product, then let my team know for a no questions asked refund.
There is no risk to you, so download now and get to writing!

Need support? Send me an email!