How You Can

Write

a Full Length
Kindle Short,

2500 Words

, In An


Hour Or Less!
Proven Formula Produces High Quality
Kindle Short Books - Fiction and Non-Fiction -
In Under An Hour
No Fancy Software To Buy or Use

No Outsourcing Needed

Easily Create Dozens of Books In a Few Days!
Rob Howard here and I'm super excited to bring you the next limited release guide that will show you how to produce dozens of high quality, hot selling kindle shorts in a matter of hours.
These are writing, organizing and systemizing techniques I've mastered over the years that helps me write over 2500 words an hour... and I've specifically modified these techniques to produce Kindle Shorts.
Are You Struggling to Get Your Book Empire Off the Ground?
I know how frustrating it is to fail to get a book finished. You have a plan, you are going to write...and you simply don't know how to organize or present your information.
Of if you're writing fiction, you aren't sure how to tell the story.
For Kindle Shorts, this makes it easier...but it isn't a cakewalk. You still need to know the best ways to present the story and do it in a way that finishes the book quickly.
Imagine Completing A High Quality Book In An Hour...Or Less

That seems impossible, right?
I mean, we are talking about a 2500 word book. That's 2500 words written in an hour or less. Don't think it's doable?
At first, I scoffed too. I didn't think I produce that quickly. When I first started writing, it took me several hours to get that many words on a page.
But then I started to think about how I was writing, how I was organizing my thoughts, and how I could cut down on the time it took me to get words on a page.
My first iteration of Word Blazer doubled my word count per hour...from 600 to 1200 or more, simply by making a few changes to my working process. But it ended up being more than that.
Further refinement pushed the word count per hour over 2000 and I finally felt hyperproductive.

I'm excited to show you this limited release video guide that will walk you through quickly producing short books without hassle or fuss.
You'll reduce the time it takes to produce full sized "Shorts", 2500 words, down to an hour or less.
It's an awesome way to not only produce a single book quickly, but it also enables you to produce hundreds of books without effort!
The Four Main Techniques to Increasing Word Count
Inside Shortblazer, I'm going to walk you through the four primary techniques used to produce Kindle Shorts (fiction or non-fiction), in under an hour.
These four techniques are:
Eliminating the Need to Think

Unique "Rewriting"

Single-Tasking Focus

Removing Boilerplate Writing
Each one of these techniques dramatically increases wordcount and they all work together.
Eliminating the need to think means you write faster without stopping. I'll come back to "Rewriting" in a second.
Single-Tasking Focus means the words flow on the page without effort.
However, the next two are the most powerful, and I've specifically designed them for Kindle Shorts.
Unique Rewriting and Boilerplate Reduction
All books contain "boilerplate"... introductions, outtros, story examples, plot points...these are things that can easily be included in every book you write - with the change of a few words you can easily knock 600 words off your writing, per book! (Meaning you only write 1900 words of the 2500)
But that's only the start - not only can you knock 600 words of writing off your book, you can also produce hundreds of books on the same exact topic and each book be completely unique and loved by your audience.
Inside I'm going to show you those exact techniques and how to leverage them to build a short books empire!
Imagine Producing Hundreds of Books Without Effort in Less Than A Month!
One of the big things I'm going to show you is how to take one or two pieces of information (or a single plot) and spin that into hundreds of unique books, all of them making customers and readers happy.
Yes, I'm going to show you how to say one thing...100 ways...with each book being unique and powerful in its own right.
No, you aren't spamming Kindle Shorts with shitty, low quality books. You are producing an empire of Short Books that are unique and targets different people, all who need the same information, just sold to them differently.
You'll be blown away when you see this technique in action!
Inside Shortblazer You'll Discover:
How to Produce a 2500 Word Book In Less Than An Hour!

Why You Need to Reduce the Need to Think

How to Finally Have Loads of Kindle Shorts Released, All Bringing You in Royalties!

How to Bring Hundreds of Books to Kindle Shorts Within a Month...And Why Each Book is Powerful and Unique! (NOT Spamming Kindle Shorts With The Same Book)

Know Exactly What To Write and How to Write It For the Most Effective Way to Produce Books

Works for Non-Fiction AND Fiction

The Biggest Lesson The Band-Aid Brand Can Teach You As an Author
This is a Limited Release Guide. You Will Only Hear About This From Me and a Select Few Partners.
In Four Days, The Guide Will Be Removed From the Market and Might Never Be Brought Back Again.
There are No Upsells and Nothing Else Needed to Make This Work.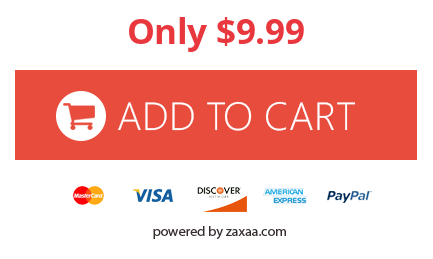 100% 30 Day Money Back Guarantee
If you're not completely satisfied with your purchase today, send my support team a message and we will refund every penny of your purchase, no questions asked.
There is no risk at all for you. None. Download the product, try it and if it's not right for you, no hard feelings! Guaranteed.
You can even keep the product as my way of saying thanks for giving it a shot.