How You Can Quickly Craft an Epic Story in Any Genre Using the Same Trick Used by George Lucas, J.K. Rolling, Steven Spielberg, and JRR Tolkien
Join Rob Howard, Bill Platt, and Other Authors Like You in The Most In Depth, Live Writing Class Yet…
The Hero's Journey Unleashed
Rob Howard here with Bill Platt!
We're excited to finally bring back one of my best, highest rated writing and plotting classes to date,
The Hero's Journey.
Four years ago I launched a small, 4-day class which exploded into something legendary. In it, over 100 students discovered how to write and plot an epic fiction novel that could capture the imaginations of millions of readers.
Since it first ran, I've had people beg each month for me to bring it back and now, I have.
This Is What Authors Like You Were Saying About the First Hero's Journey Class:
People Like You Went from "Dreamer" to "Author"… Overnight - From A Blank Page to Thousands of Words:
Why such success? Because of the way I structured the class, the assignments, and the motivation to get it finished.
Seeing and hearing how every story, yes, even goofy Romantic Comedies relates to Epic Myth enables you to reach deep in yourself and pull out a tale that millions of people can and will enjoy.
Are You Struggling to Write Your Book?
I hear you. I struggled too, for the longest time and it wasn't until I discovered the hero's journey did that change.
It came down to discovering the psychological triggers give readers chills down the spine…that capture their imagination and keep them reading.
And I discovered how to leverage those triggers through the Hero's Journey.
The Hero's Journey is all about archetypes, characters and plot devices that are common in every story, things that drive the conflict, the character development and the action that makes people turn pages.
The Hero's Journey is Why:
George Lucas and Steven Spielberg are Rich and Famous
J.K. Rolling was able to Write the Harry Potter Series
Nora Roberts can Churn Out Crime Romance Novels Month after Month
The Lord of the Rings is So Compelling and So Epic
Superhero Stories Are On the Rise Millions of People Will Continue To Buy, Buy, Buy
"Rob and Bill, Why Is The Hero's Journey So Powerful and Why Would I Need It?"
The hero's journey is steeped in our deepest psychology. It's about conflict and resolution, something every story shares, no matter what genre.
It's a tool as well. A tool that allows us to quickly plot a story that hits all the right buttons for readers, again, in any genre.
It creates likable (and love to hate) characters. It paces the action properly. It enables you to follow a simple outline while plotting your story, coming up with thousands of ideas instantly, while also enabling you to quickly organize those ideas into a single, cohesive story that people love to read.
This Isn't Some Woo I Just Made Up, Either.
Joseph Campbell was an American mythologist, writer and lecturer, who's expertise was in comparative religion and mythology.
He was a student of history, language, philosophy and psychology, and after analyzing thousands of religious stories, myths and legends from dozens of cultures, he devised the theory of Monomyth.
Monomyth refers to "one myth", the theory that all stories are simply a variation of a single, great story. All cultures, stories, religions, and myths share a common pattern between elements, regardless of origin or time period.
This eventually developed into the Hero's Journey.
Why You Need to Master the Hero's Journey:
In short – it will allow you to instantly create stories people want to read and share. (And of course, buy)
It cuts through the slog of coming up with plot points and a good "flow".
It speeds up the book development process.
It gives you a template to follow that you can use for any genre, making development easy.
It enables you to create interesting characters, villains, and environments.
In short – it allows you to quickly write a great book lots of people will want to buy and read.
In this 5 Day, Back to Back Class, Bill and I Will Unleash the Hero's Journey – Enabling You to Instantly Use It to Write a Book
Each Class is at 3 PM Eastern Time,
Running Daily from Monday to Friday,
the 31st through the 4th of November
Inside The Hero's Journey Unleashed, You Will Discover:
How to Utilize Rob's "Scale to Detail" Method of Plotting that Practically Writes the Book Without Input – NEW and IMPROVED
How to Leverage the Hero's Journey and Instantly Write any Story, Any Plot and Any Character that is Both Interesting and Gripping
Story Examples from Popular Culture and How the Hero's Journey Plays Out (From Star Wars to 50 Shades of Gray)
My Instant Story Creation Technique for Developing 100's of Ideas for a Book
How to Instantly Develop Interesting Villains Everyone Loves to Hate
Works for ANY Genre – From Epic Fantasy to Romantic Comedy to Erotica
5 Day Class, Each Class an Hour and a Half Each
Supplementary Material Included – Homework, Slides, MindMaps and Video Examples
All Classes Recorded + Bonuses
You Will Need Access to the Writers Journey by Christopher Vogler, Which Can Be Purchased on Amazon
This is the Course Material We Will Follow During the Class.
Join This 5 Day Master Class For Only $147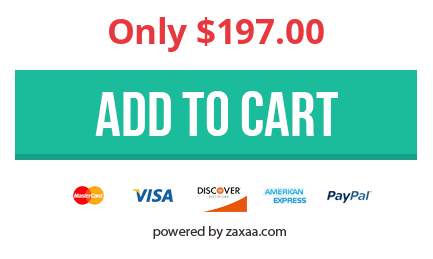 Money Back Guarantee
Join us and see! You can join us for the first class to see if you like it and think it will help.
If for any reason you don't think it will, just let me know and we'll give you your money back!
(However, just make sure it's BEFORE the second session begins. Once the second session happens, no refunds will be given)
Remember, Every Author Who Joined Experienced Success:
Don't Hesitate – The Price Is Going Up by 100 Dollars Soon.
Join The 100 Other Authors Whose Life Has Been Changed by This Epic Class Now!